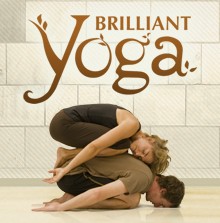 Attention: Are You Sick And Tired Of Dealing With Poor Flexibility, Poor Posture, Back Problems, Aching Joints, Being Overweight, Poor Balance, Stress, Or Just Want To Increase Your Sense Of Health and Wellbeing? Read On, Because This May Be The Most Important Letter You Ever Read....
People Everywhere Are Discovering A Way To Live Life Pain-Free And FULL Of Energy And Vitality.... And Now The Secret To Their Happiness Can Be YOURS! Discover The Little-Known, All-Natural Holistic Secrets That Transform Your Body, Mind, And Spirit. Make Excess Weight Or Stress Vanish Like Magic Without The Need For Pills, Diets, or Endless Jogging - We 100% Guarantee It!
What Exactly is Shaolin Qigong And How Can It Help You?
Shaolin Qigong is the best kept stay young, stay healthy, stay happy, energy secret in the world today. It only takes 10-15 minutes to practice and is the art of deliberately managing your 'vital' energy to help you live a happier, healthier and longer life. Vital energy (Qi or Chi) is the life force that keeps us all alive.
Shaolin Qigong practitioners are literally adding years to their lives and life to their years through the simple, direct and efficient art of Qigong.
My name is Marcus Santer, I am the author of two books on Qigong: Shaolin Chi Kung: 18 exercises to help you live a longer, healthier and happier life and Smiling From The Heart: Qigong techniques for emotional well being. I am the founder and Chief Instructor at Qigong15, I was the Chief Instructor (for the UK) of an international Qigong and Shaolin Kung Fu institute for 5 years, and have been practicing Qigong for 19 years.